New VietGens Inc.Volunteer Program offers people age 18 and older from around the world the opportunity to explore American culture by participating in various volunteer projects. These projects are organized and administered by various not-for-profit organizations in communities throughout the United States. The programs generate no profits and are supported through individual, corporate, or government contributions. Projects may include programs to work with young children, assist elderly residents, build homes, restore habitats, or perform nature preservation.
New VietGens Inc. Volunteer Program participants are assigned to one or several community service organizations which provide a volunteer position including appropriate guidance and supervision. By sharing a common goal of providing service to the community, local volunteers and international participants have a strong basis for building a relationship. In addition, participants develop aclose identity with the community and its people whose lives are enhanced by their involvement. This program becomes a deeply rewarding intercultural exchange experience for both the American community and the international volunteers.
In addition to interacting with community members while working towards a community goal, participants are commonly invited to become active members of their American host companies. Participants are commonly invited to special community events and celebrations, providing even greater opportunities for socializing and experiencing life in America.
This program is available year round; however, specific areas or activities may be available only at certain times of the year. We offer this program for durations of 2 – 8 weeks. Schedules vary but, on average, volunteers will work 25 to 30 hours per week.
Participants must be at least 18 years of age. There is no requirement that participants are still students. We welcome individuals with special abilities or skills that might be applied during their volunteer experience.
Participants may enter the United States on a VISA Waiver or Tourist category of visa. People entering the United States on a different visa or who have already entered the United States may also be eligible for the program.
Typically, participants are welcomed as a member of an American host companies. Some programs provide for dormitory-style accommodations, but this is less common. Participants are responsible for the cost of those meals they choose to purchase on their own.
If you would like to join us. We will be happy to explore opportunities to share this experience with you.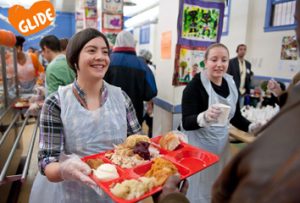 Our Volunteer Activities in the Past